Göran Holm - Advisory Board Member
Göran Holm is a well known name in Sweden in the worlds of both politics and hunting.
Göran has enjoyed hunting in Sweden since he was a youngster, over the last 35 years he has also often hunted abroad, all over the world in fact! All forms of hunting are a great adventure - driven hunts for moose, stags, wild boar or even springbok are always a great challenge for a rifle hunter, as are hunts for Africa´s antelopes and buffalo or the Yukon´s moose and bears. But lets not forget hunting roebuck in Europe, wing-shooting for pheasants, ducks or Argentina´s doves, in the company of good companions all of this are a wonderful experience! Quite simply, for Göran, hunting is a way of life.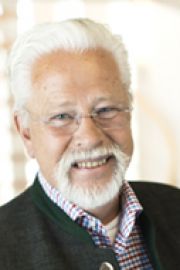 Richard Sand - Advisory Board Member
Richard is one of the most experienced rifle hunters in Europe, being active in the field for over 35 years. He is specially interested in the extremely challenging mountain hunts for the world's many species of wild mountain-sheep and mountain-goats, especially in the Himalayas and the other remote mountain regions of Asia. No other Scandinavian hunter alive today has hunted for so many different species of these challenging mountain animals. A large, two-figure total of lengthy hunting safaris in Africa, starting in 1974 and continuing until the present, is also a significant part of Richards huge store of hunting experiences.
Richard is very focused on, and sets great demands for, the principles of conservation and sustainability when rifle hunting. In Richard's view these core values are the key to ensuring rifle huntings legitimacy and continued survival.
Richard is a senior partner in Denmarks biggest law firm, Bech-Bruun.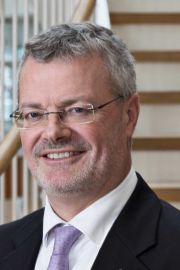 Jens Risom - Advisory Board Member
Jens has for more than 35 years been professionally engaged in management and operation of agricultural, forestry, conservation and, not least, hunting enterprises and projects. He has also undertaken a great deal of political work related to the future of hunting in Denmark. He is a board member on the Danish Council for Sustainable Hunting, as well as representing Agricultural Feedstuffs and the Danish Forestry Council on the regional Game Deer Management Group. In this may he works with hunting, both practically and politically, on a day to day basis. Until recently he has also been a board member for Diana/Limpopo. Jens is also the Managing Director and Estate Manager for Gisselfeld Abbey
Jens has celebrated his 50th anniversary of being a hunter, and has hunted in many different countries with both rifle and shotgun.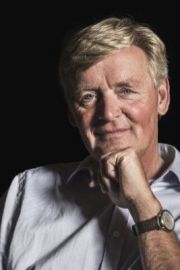 Jan Krossteig - Chairman of the Board
Jan Krossteig founded Diana Hunting Tours in 1974 and guided it to become the largest hunting travel agency in Europe. In 2003 he also founded Limpopo 2003. He sent more hunters to Europe's No.1 hunting destination, namely Poland, than anybody else in Europe. He was also acted as a Polish consul for 20 years.
Jan has hunted in 45 different countries and on every continent. He was the driving force behind the establishment of the Børge Hinsch Foundation's hunting and trophy museum and the nature school at magnificent stately home of Valdemars Slot, where you can also see most of his trophy collection. Jan is furthermore a board member of the Børge Hinsch Foundation. Today Jan is one of the best known hunting personalities in Northern Europe. On the occasion of his 70th birthday he was proclaimed as being the hunting industry's Mærsk Mc-Kinney Møller.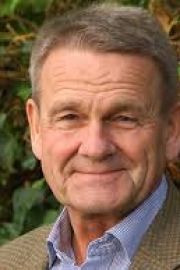 Erik Hahn Pedersen - Travel Consultant & Board Member
Erik is first and foremost our expert in extreme wilderness- and mountain hunts in Asia and North America, and for hunting for really large roebucks. Erik also serves on Limpopo Travel A/S /Diana Hunting Tours board of directors.
Erik is one of Scandinavia's most travelled rifle hunters. He has been hunting for close to 40 years, first with a shotgun, later with a rifle. His great passion is hunting roebuck, especially in Sweden and Great Britain. Many of his roebuck hunts have been filmed by Hunters Video, and form the background for many talks on hunting roebuck, especially the really big individuals.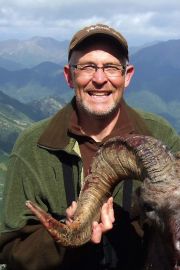 Tina Jeppesen - Director and Board Member
Tina is the day to day leader of Limpopo Travel A/S and Diana Hunting Tours. With a wide ranging knowledge of all our destinations Tina also acts as back-up for the more specialised travel consultants.
Although she specialises in tours to Africa Tina has also worked on organising tours to Canada, Australia, New Zealand, Argentina and most of Europe. Tina is of course also a hunter! Like many other Danish rifle hunters, Tina started her hunting career in Poland back in the early 1990's.
Tina has worked in the travel industry since 1991, when she started out as a travel consultant with Diana Hunting Tours. She was appointed as director in Limpopo Travel A/S in 2003.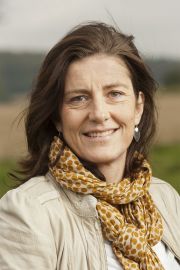 Poul Bertelsen - Board Member
Since the turn of the Millennium Poul Bertlesen has been acting as a CEO, but now he spends his time with investments, family, and as an active board memoer for a number of companies. The area of his investments include real estate, industrial production, renewable energy and various forms of fast moving consumer goods.
Over the last number of years Poul Bertelsen has become fascinated by the world of hunting. First on his own farm, then on areas of forest and wetland he acquired with a view to developing good hunting through game and habitat management. More recently, he has continued his interest in this field by investing in Limpopo Travel A/S, where Poul Bertelsen believes he has found the ideal forum to continue his interest in developing hunting, fishing and safari travel. It is in this context that he wishes to be ble to help give Diana´s customers the best, and most memorable experience when on one of our hunting, safari or fishing tours.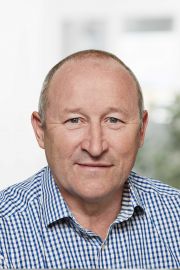 Claus Moltrup - CEO and Board Member
Claus has enjoyed a length career in business holding a number of top management posts and acting as a member of the board for a wide range of companies in different sectors.
After 12 years working in accountancy, Claus joined L'EASY A/S where he acted as director. Here he gained valuable experience of working in a commercial environment, learning the importance of ensuring your customers are satisfied and how to successfully utilise growth potential to achieve greater profits. During the economic crisis between 2009 to 2015, Claus acted as the CEO of Autorola A/S where is main task was to improve profitability, with a particular focus on product development and achieving growth in new markets abroad.
Alongside his management positions, Claus has and still acts as an external board member for a number of Danish companies. Through the extensive network he has built up during his career, Claus has contacts with many people, both here in Denmark and abroad.